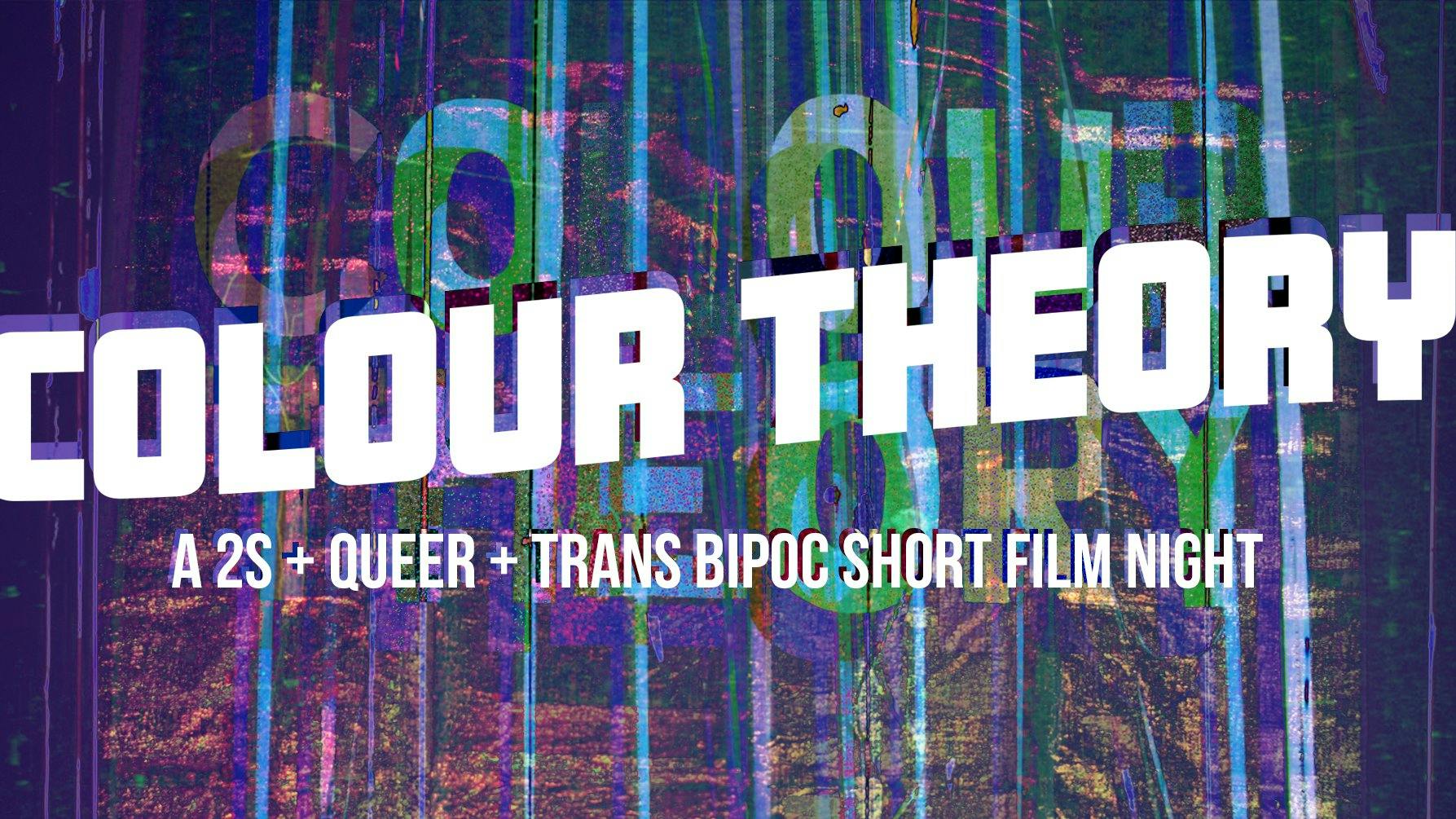 Colour Theory Round 5: 2SQT + BIPOC Short Film Night
Friday, February 21
7:00 PM— 10:00 PM
A program of short films exclusively created by 2S / Queer / Trans + Black, Indigenous, people of colour.
Presented by
Colour Theory Shorts
Bringing you ROUND FIVE of films exclusively created by 2S / QUEER / TRANS + BLACK, INDIGENOUS, PEOPLE OF COLOUR!!!
CELEBRATE these filmmakers by catching some FREE SHORT FILMS!!!
this is NOT a festival environment. we are committed to upholding a space that is welcoming and judgement-free for all filmmakers & artists. films are chosen on a first-come first-served basis while making sure that as many different voices are prioritized as possible.
FILM LINE UP TO BE ANNOUNCED SOON! NO NEED TO RSVP OR PRINT TICKETS! Just bring your beautiful selves ♥
* admission is FREE as always * … but PWYC donations are encouraged! all proceeds will go directly to the filmmakers and towards continuing to put on these events.
if you are not BIPOC AND 2SLGBTQQIA and you choose to come, please be mindful of the space you take up. if it's a full house, please give up your spot!
PLEASE NOTE:
The event will take place on the 2nd floor. Toronto Media Arts Centre is wheelchair accessible. A door person will be there to assist.
Gender-neutral washrooms are available.
This is a dry event.
Closed captioning will be provided where available, but will not be guaranteed for every film.
on accessibility at Toronto Media Arts Centre: https://policies.tomediaarts.org/procedure-manual/policies/accessibility
previous event: Queer +Trans BIPOC Shorts Night https://www.facebook.com/events/337150466966827/
if you identify as 2sqtbipoc, we welcome any and all of your feedback! fill out a feedback form here: https://forms.gle/1PZ2gi1VrCSJNA4a7
COLOUR THEORY is brought to you byyyyy… Baakal Geleta Carolyn Wu Dinaly Joyce Tran Evelyn Pakinewatik Farhiya Dini Lu Asfaha Samay Cajas
THANKS to Toronto Media Arts Centre for the space and Charles Street Video for their partnership!