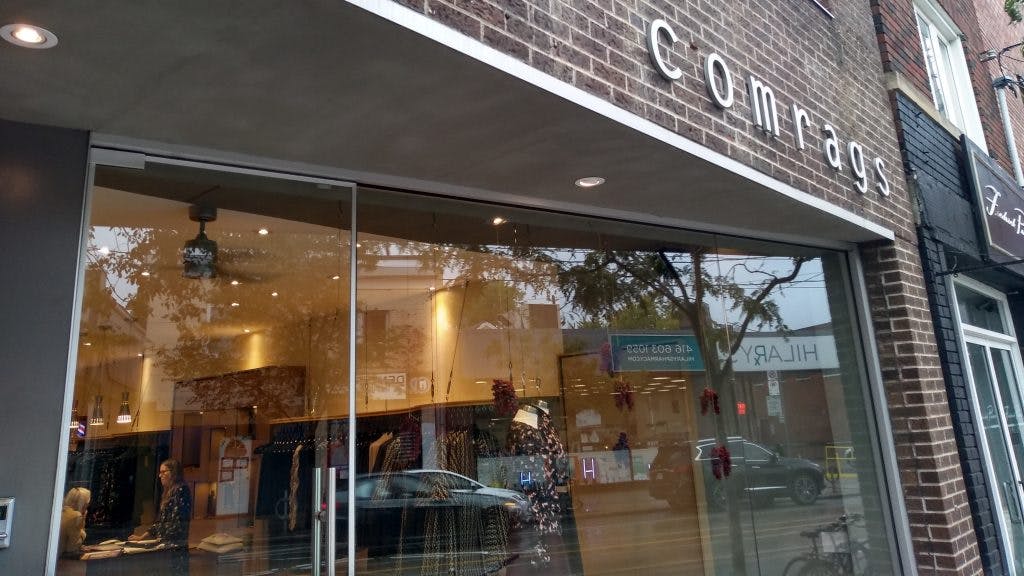 In Conversation: Comrags + Warren Steven Scott + Jeremy Laing
Thursday, November 15
6:00 PM— 8:00 PM
Presented by
Myseum of Toronto
This event is part of:
Whether you are a new designer or run an established label, you bring unique perspectives to the table that are informed by a life's worth of experiences. At Canadian clothing brand Comrags, these intergenerational perspectives merge to form new ways of thinking about the creative process.
Join artist and designer Jeremy Laing, designer Warren Steven Scott and Comrags designers and founders, Judy Cornish and Joyce Gunhouse, as they discuss mentorship, their working relationships to one another, and how the fashion industry as a whole is fuelled by visions of the past, present, and future.