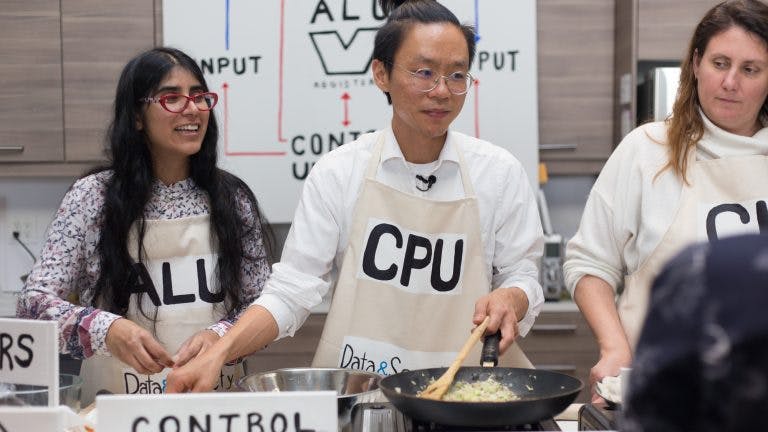 SFPC Family Dinner
Thursday, January 24
6:30 PM— 9:00 PM
Presented by
School for Poetic Computation
Taeyoon Choi of the School for Poetic Computation (SFPC) will be holding a potluck dinner in Toronto on January 24 for like-minded folks to connect and share what they are working on. Please bring a dish or snack to share! There will be two presentations, and time to mingle and meet with other folks working on art and activism projects in Toronto.
Taeyoon will present on the School for Poetic Computation, an artist run school in New York City of which he is a co-founder, and on his ongoing project called the Distributed Web of Care.
Dawn Walker will present on the upcoming Our Networks 2019 conference, bringing together enthusiasts, hardware and software hackers, researchers, organizers and more to collectively explore creative and critical engagements with the Internet and alternative infrastructures.
This event will be hosted by Dawn Walker, Galen Macdonald, and Phil Schleihauf.