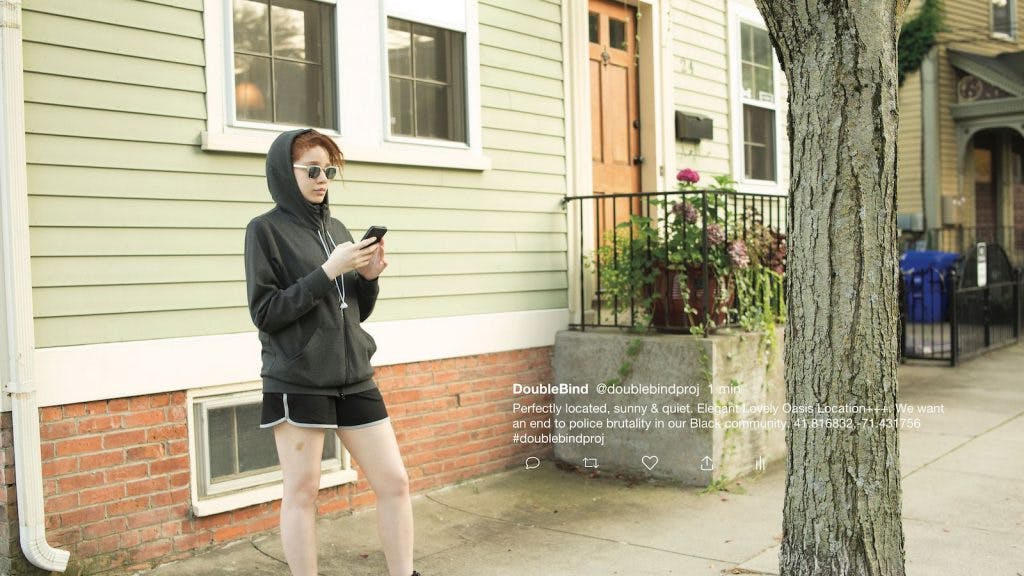 DoubleBind
September 18—September 22, 2019
11am-5:45pm daily
presented by 7a*11d International Festival of Performance Art
with Dames Making Games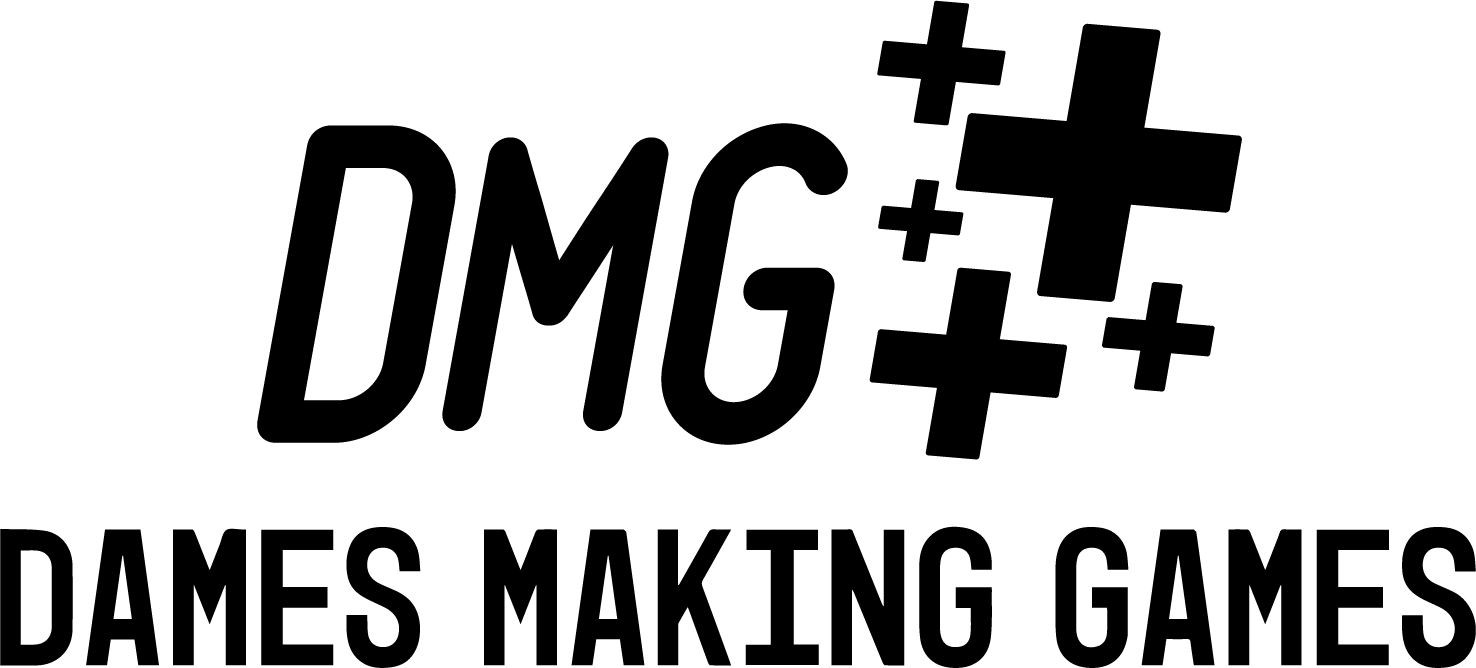 NOTE: Advance registration is required for DoubleBind. You are invited to book a 45-minute appointment to test out the hoodie in the surrounding neighbourhood. You will need a Twitter account, and a cell phone with Twitter and a QR code reader installed, to activate the work. You will be required to leave a piece of ID with the venue (in a sealed envelope) while you are using the hoodie. FOLLOW THIS LINK TO BOOK YOUR SPOT via Calendly.
DoubleBind is a wearable media project that examines the intersections between place, identity and activism through a hooded sweatshirt connected to Twitter. The piece is designed to be worn in two ways—with the hood covering your head, or zipped into a collar around your neck. Tweets will be generated in your personal account based on where and how it is used, affecting your social identity in both physical and virtual environments.
In psychology, a 'double bind' refers to a set of two conflicting demands, where neither demand can be met without sacrificing the other. Following the death of Trayvon Martin, the hooded sweatshirt gained a new social legibility. While thousands of people wore hooded sweatshirts as a form of protest, the duality of the garment suggests different meanings and contexts depending on the race of the wearer and the area it is worn. This duality (where legibility is affected by identity, location and context) places users in a performative situation where the choice of how to wear the piece is complicated through the knowledge that your choice is visible to your social network.
The hotspots are based on the location of single home Airbnb rentals in the neighbourhood. The tweets are generated by running descriptive content from rental listings, restaurant reviews and historical and contemporary dialogues on race, place and systems of power through a natural language processing algorithm, which will combine the content into tweet-length sentences. In 'hoodie mode', your tweets will also include your location.
DoubleBind was produced through the generous support of the Ontario Arts Council. Technical assistance provided by Ranjit Bhatnagar and Annie Fraser Smith.
Jessica Thompson is a media artist working in sound, performance and mobile technologies. Her practice investigates the ways that sound reveals spatial and social conditions within cities, and how the creative use of urban data can generate new modes of citizen engagement. Her work has shown in festivals such as ISEA (San Jose, Dubai, Vancouver), Conflux Festival (New York), Thinking Metropolis (Copenhagen), (in)visible Cities (Winnipeg), Beyond/In Western New York (Buffalo), NIME (Oslo), Artists' Walks (New York), Locus Sonus (Aix-en-Provence), the AGW Triennial (Windsor) and InterACTION (Kitchener). She is an Assistant Professor in Hybrid Practice at the University of Waterloo.