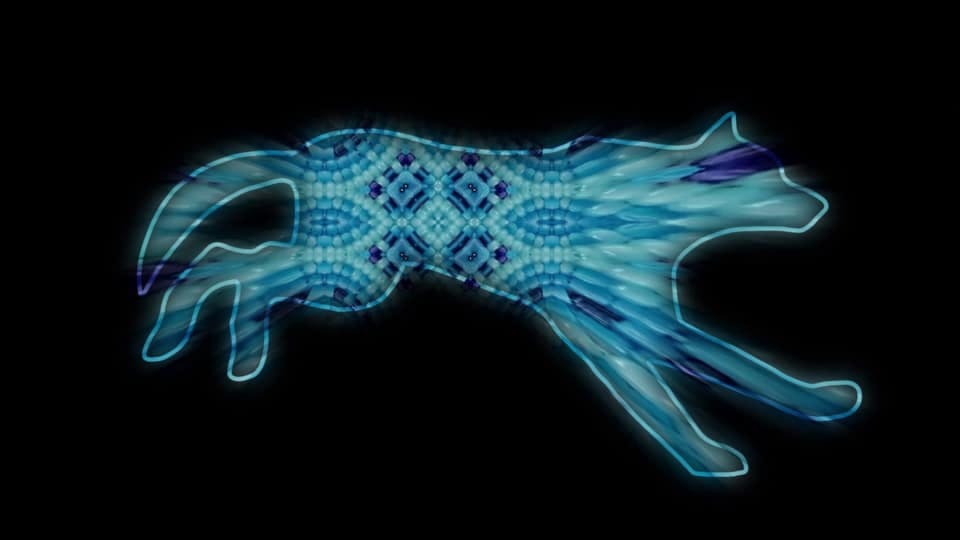 Gathering Across Moana
October 3—October 27, 2019
10am-6pm weekdays, plus 12-5pm on October 26-27
presented by GLAM Collective
and imagineNATIVE Film + Media Arts Festival, Trinity Square Video, A Space Gallery and CFMDC
with Canadian Filmmakers' Distribution Centre

Spaces
Main Gallery
Small Gallery
Co-presented by
imagineNATIVE Film + Media Arts Festival, Trinity Square Video, A Space Gallery and CFMDC
Artist
Curated by Noor Bhangu
Indigenous peoples have drawn connections across vast distances, continents, and bodies of water for thousands of years, revealing the space between us as a potential site for sharing knowledge, experience, and technology. Working from the Pacific view of water (moana and va) as a mode of connection between islands, and by extension, Turtle Island (North America), these exhibitions will explore the transference of ideas through various media across geographic distances, timespans, and cultures. Together these artists delve into the sharing of knowledge and postulate locations of connection in the future, including imagined concepts of place.
Featuring works by Glenn Gear with solo exhibitions by Cheryl L'Hirondelle, Hana Rakena and Rachael Rakena.
Artists
Glenn Gear is a multi-disciplinary artist of Inuit, Irish, and English descent, based in Montréal and originally from Newfoundland.
Cheryl L'Hirondelle is an award-winning Halfbreed/Cree interdisciplinary artist whose work investigates the dynamism of nêhiyawak cosmology in a contemporary time-place continuum.
Hana Rakena is a ceramic artist from Ngāi Tahu and Ngā Puhi. Hana has a BA in English from Canterbury University.
Rachael Rakena (Ngai Tahu, Nga Puhi) is a video artist who works, frequently in collaboration, to create richly layered performative installations, DVDs and digital stills.
Curators
GLAM (Galleries, Libraries, Archives and Museums) is a collective of scholars which consists of Heather Igloliorte, Julie Nagam and Carla Taunton. They work through theory, curatorial and artistic practice that prioritize collaborative projects that activate/generate space for visiting/gathering; sharing of knowledge and mentorship.
Noor Bhangu is an emerging curator and scholar of South Asian descent and is currently based in Tkaraonto/Toronto.
This show is part of a larger exhibition spanning three different locations. The other locations are Trinity Square Video and A Space Windows.
You can find out more about these shows here
With Support by: Canada Council for the Arts, SSHRC funded grants Archive Counter Archive, Transactive Memory Keepers (TMK), Creative New Zealand
Related Programs