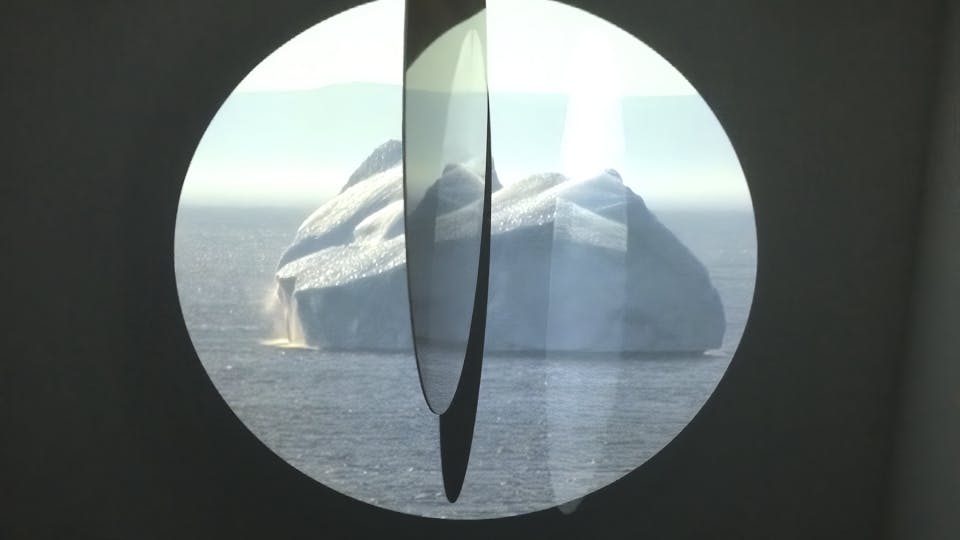 Water Fall: A Cinematic Installation
May 9—June 14, 2019
10am-5pm Mon-Sat
presented by Contact Photography Festival
and John B. Aird Gallery
with Charles Street Video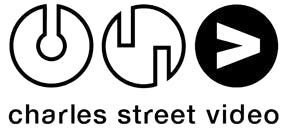 Co-presented by
John B. Aird Gallery
Annette Mangaard's Water Fall: A Cinematic Installation spotlights water as both an environmental and conceptual issue. The Toronto-based documentary filmmaker/artist transforms natural phenomena such as glacial rivers, icebergs, and ocean floors into large-scale installations that immerse the viewer in her water worlds. Using footage sourced from a glacier in Patagonia, a melting iceberg off the coast of Newfoundland, and tidal pools off Canada's east and west coasts, Mangaard disrupts nature-film conventions to reflect on environmental stewardship from an affective standpoint. The result is a space where viewers might reflect on climate change and the emotional states it provokes at a time when water—its presence and its lack—is ever more visible and charged within ecological and conceptual environments.
Throughout this exhibition, the water cycle is model and metaphor for exploring interconnection and affect. The works draw our attention to the dynamics of water, its unifying force: water is cyclical, all-encompassing, and takes many forms, from the vast oceans down to our fluid bodies. Mangaard's deep affinity for the environment ensues from her lived experiences, a sense of constantly shifting and overlapping like the surfaces of water. She is drawn to instability, temporality, and ephemerality, and maintaining balance to stay afloat.
Take Me to the River (2015) moves from the mouth of a glacier, through the frozen Canadian Arctic, to a dry riverbed in the Australian desert, to a leisurely float on calm waters in a flow that appears continuous: sensations of dripping, pouring, and cascading water evoke notions of beauty and desire to be immersed in the natural world. But darker elements—drowning, overconsumption, abuse of this natural resource—run deep.
In MeltDown (2017), Mangaard employs footage of a drifting iceberg filmed over a two-week period, a type of fieldwork that involves being present, immersed in natural environments for hours or days at a time. The looping footage is projected onto and reflected from suspended acrylic discs, a kinetic installation that mirrors the lunar cycle that governs tides. The unending flow of water from the top of the glacier elicits the false promise of longevity, but the durational imagery of the iceberg registers the transitoriness of the frozen artifact: its melting, its liquidity, and its loss.
Re-situating the hidden imagery of underwater worlds, Wet Dreams (2017) permits the viewer the sensation of being underwater. Millions of microscopic phytoplankton moving beneath the surface of a tidal pool expose a mysterious scene of instability and shifting possibilities that imparts a weightless, dreamlike quality, blurring the boundaries of reality.
Mangaard's expanded cinema moves beyond the flat screen to encompass a range of spatial and phenomenological interactions on multiple screens and surfaces. Her cataloguing system is personal and eclectic, developed over many years of practice, and her editing techniques perform a deliberate deceleration of the original chaotic force of water, opening up and permitting access to an underwater world. In the transition from screen to space, both virtual and material, new forms of cinematics and experimentalism, systems of memory and knowledge transfer, and new affective relationships emerge
Curated by Carla Garnet