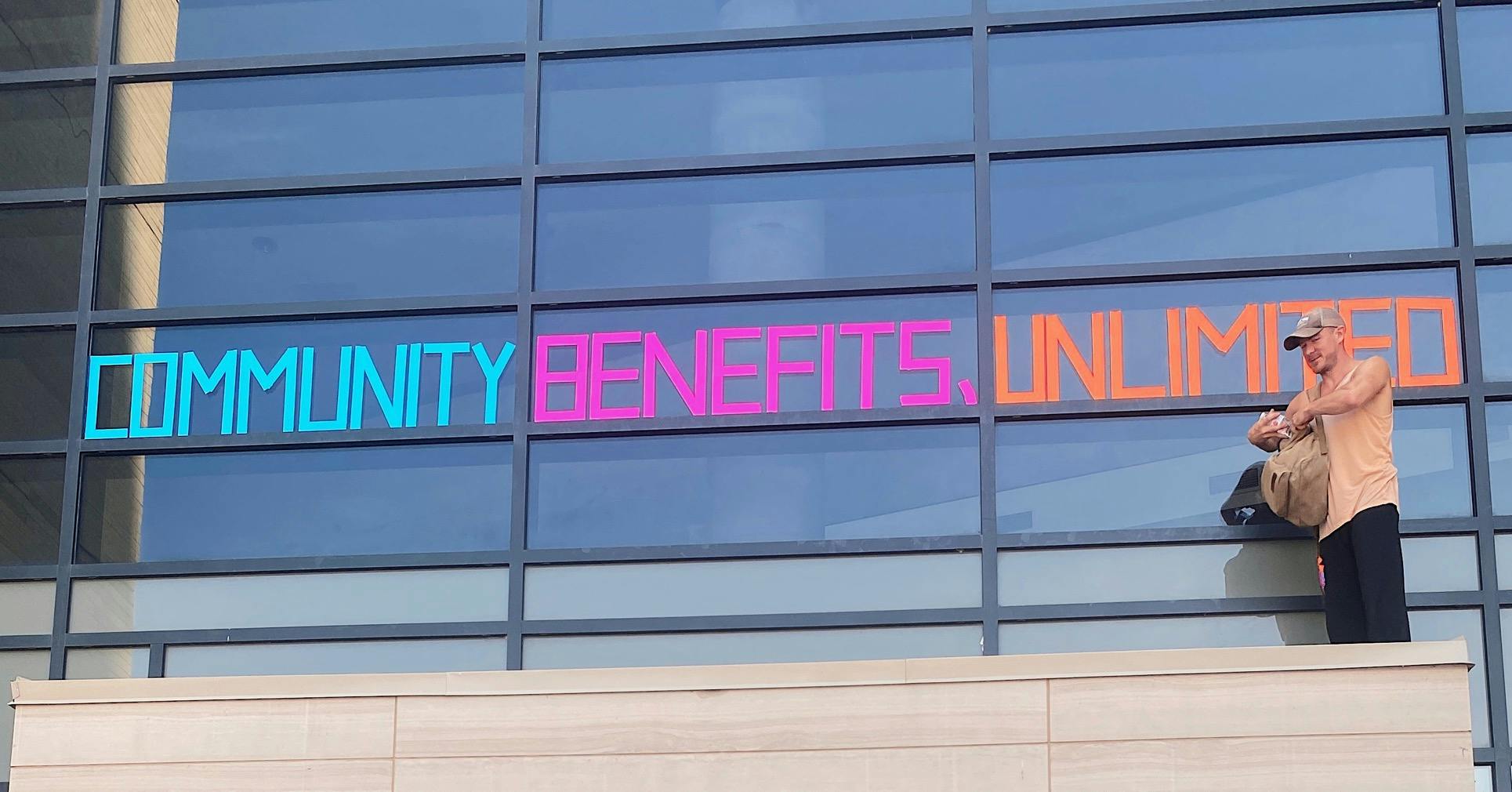 Goodbye, 32 Lisgar!
June 30, 2021
We have some sad news for our members, neighbours and community: We were unable to raise the money required to win our six-year-long lawsuit against the City of Toronto for directing Urbancorp to default on our contract. TMAC no longer has any legal right to operate the space at 32 Lisgar Street, and Urbancorp's bankruptcy trustee has canceled our interim occupancy license effective July 30, 2021. We'll be moving out then.
While we are gutted we won't be here with you, our only goal from the start was to ensure the community benefit was delivered. We believe we did just that, for two jammed and unforgettable years, thanks to collaborations with over 220 grassroots arts partners, more than 475 free public events, 50 free exhibitions, and 30,000+ visitors. Unfortunately, the City said these activities were of limited benefit to the community.
Davenport Futures
The planning and economic development decisions that have driven artists out of this neighborhood for the past 15 years have left few public creative assets in West Queen West.
Back in 2015, when we launched our lawsuit in response to the City's allowing Urbancorp to default on its contract, we saw our part as standing up for a community whose needs weren't being met in a neighborhood increasingly robbed of public space for culture and connection. Our vision for integrating community-led digital arts in a space that supported creation, presentation and education practices was fulfilled. We're so disappointed this work is being uprooted and disconnected from our neighborhood, but must accept that the City has other plans and priorities.
Next Steps for the Space
Community consultation meetings help staff determine what City-owned spaces should be used for. Comments submitted at our consultation (watch the full video) indicated the community wants a media arts centre. At a neighborhood town hall on March 11, 2020, our ward Councillor Ana Bailão reiterated that the City's main priority is ensuring 32 Lisgar is operated as a media arts centre, which is incredibly heartening to us.
We learned from Social Development, Finance and Administration (SDFA) that the City's next step will be to initiate a Request for Expressions of Interest (REOI) process – an open and transparent process for collecting proposals from all eligible nonprofits interested in running the space.
Next for Us
We are as committed as ever to protecting the community benefit at 32 Lisgar Street. We will share our unique knowledge of this building – as its only occupants since construction – to support the City's search for a nonprofit to operate the media arts centre. We'll follow along as the City launches its search for a new nonprofit to run the space, and track who bears the costs of rectifying building issues.
We are not sure when the City will initiate the REOI process, and if it will result in a purchase agreement like we had, a Community Space Tenancy (CST) or some other arrangement, but we've reached out to the City for clarification. We are hoping to get a meeting with staff soon to learn more so we can report back here.
Finally…
The community deserves back everything it lost – abundant artistic production space, affordable lofts, artist-run galleries – when 2005's rapid gentrification of the neighborhood hit. We collectively deserve the opportunity to take ownership in the public and cultural life we truly want in West Queen West and Davenport. We feel so fortunate to be part of the long story of the working artists' struggle in this corner of Toronto. We still live and work here and will advocate tirelessly for good partnerships, community-centered planning and authentic investment in arts infrastructure so that we can keep making and sharing art here.
We hope that the space will one day be a crowning jewel of the West Queen West Triangle, as deeply invested in and cared for by its new stewards as it was when we were here. ❤️
We begin our search – again! – for space for the media arts centre Toronto deserves. If you have any questions, concerns, or offers of space for our soon-to-be-displaced member orgs and TMAC office, please be in touch: info@tomediaarts.org.
And while you're here, please support our neighbors fighting to keep public lands in public hands! Sign the petition to save the historic building at 1117 Queen Street West (the Canada Post building directly north of TMAC) and to keep the building publicly owned.
Image: Mark Reinhart, Health & Safety Notes (SummerWorks 2020)