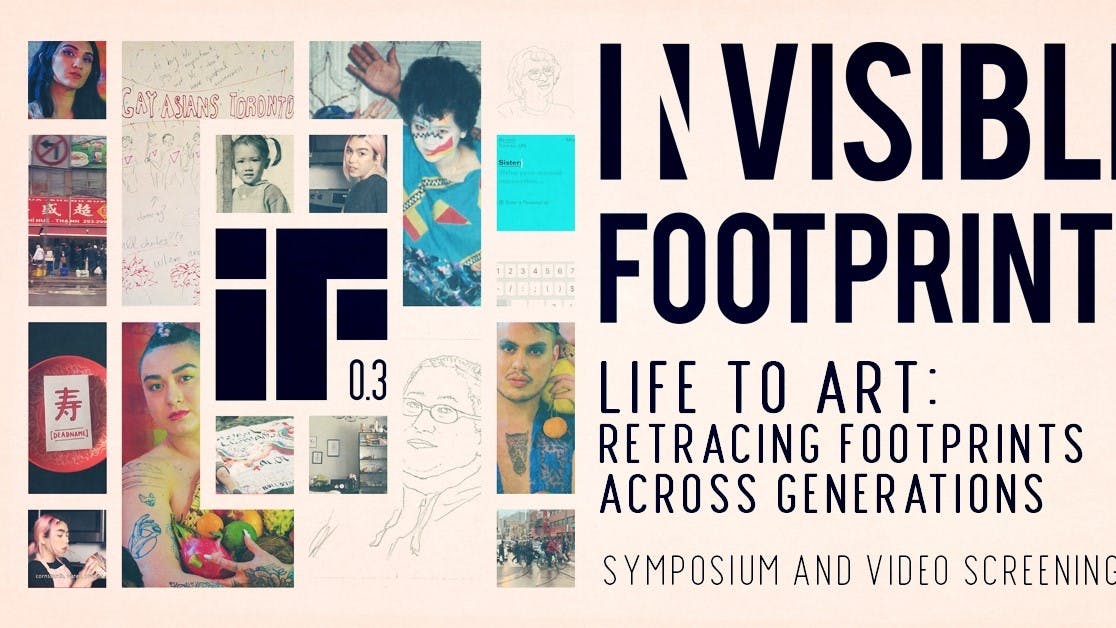 Invisible Footprints 0.3 Symposium
Saturday, February 15
2:00 PM— 9:00 PM
The Invisible Footprints project concludes with a symposium, featuring a screening of the artists' final video projects as well as artist panels.
Space
Main Gallery
Small Gallery
Presented by
Invisible Footprints Collective
Invisible Footprints is a non-profit collective and series of multi-generational projects that aim to celebrate the history of Toronto's East and Southeast Asian LGBTQ+ movements. By revisiting the footprints of artists, activists, academics, and groups like Asian Lesbians of Toronto and Gay Asians Toronto, we highlight the milestones of our social activism while continuing to explore the untold stories of our communities. We hope these projects will provide opportunities for open dialogue among the different generations of LGBTQ+ Asians in Toronto. More importantly, we want to remind community members that if we do not collect our stories, preserve our collective memories or celebrate the contributions of our pioneers and heroes, who will? And if we leave these tasks in the hands of others, how will we be represented?
Eight queer East and Southeast Asian youth artists will present a video project incorporating queer Asian histories, stories, art and archival material. We have been running trainings and forums for our artists and the community over the past few months, and the project will conclude with the symposium at TMAC. The symposium will consist of the screening of the artists final video projects as well as artist panels.